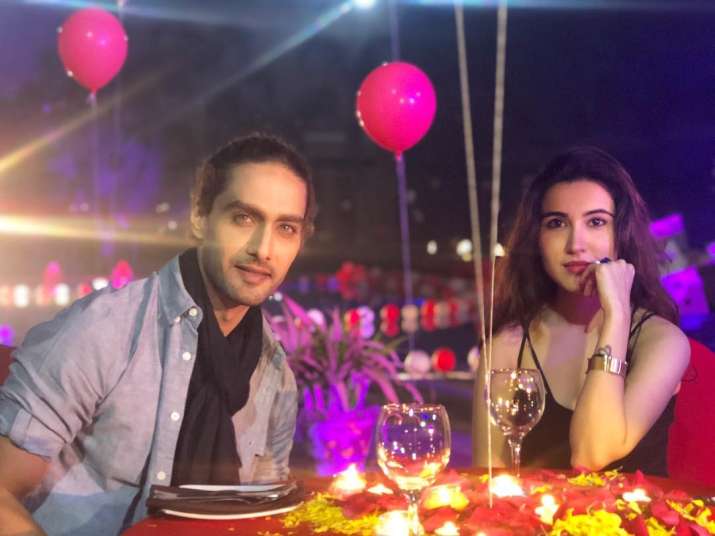 Television's hot couple Rohit Purohit and Sheena Bajaj finally went splitville after giving their relationship a second chance. According to the leading daily report, this time the couple will not get back together. The report also claims that Rohit has blocked his ex-girlfriend Sheena Bajaj from all his social media accounts. The couple had been going through a rough patch for quite a long time.
The report reads, "Sheena and Rohit have been going through a difficult time since few months. They have been having differences of opinion that has led to their relationship taking a turn for the worse."
Grapevine has it that Sheena Bajaj's growing closeness to her Mariam Khan- Reporting Live co-star Avinash Mishra has turned their relationship sour.
The source further added, "Rohit is upset ever since he got whiff of this alleged affair, which is, of course, a figment of someone's imagination. He has stopped taking Sheena's calls, leaving her with no chance to clarify her stance.
Incidentally, the two were planning to get married however, there seems to be no chance of a patch-up this time. "The chances for that are rather dim this time, as things have gone too far. Sheena does not want her personal life to affect her work, so she's not thinking about it at this stage"
Sheena has however, chosen to remain silent about her break-up with Rohit Purohit. She refuses the breakup reports doing rounds in the media about her and Avinash.
"It's an insult to my character when people speculate about my five-year-long relationship with Rohit and link me with my co-actor," she said, adding, "There is absolutely nothing between Avinash and me. We are just co-actors. If I talk to a guy, it doesn't mean I am dating him. Besides, I don't care about these rumours as I can't shut idle minds. I have been open about my relationship and if I am dating someone, I would talk about it myself. It's normal to bond with your co-actors, so what special or different am I doing to be caught in a controversy like this?" Sheena said while talking to the media.
On the other hand, Avinash also denied the rumours and said, "It's not true. Sheena and I are just friends."