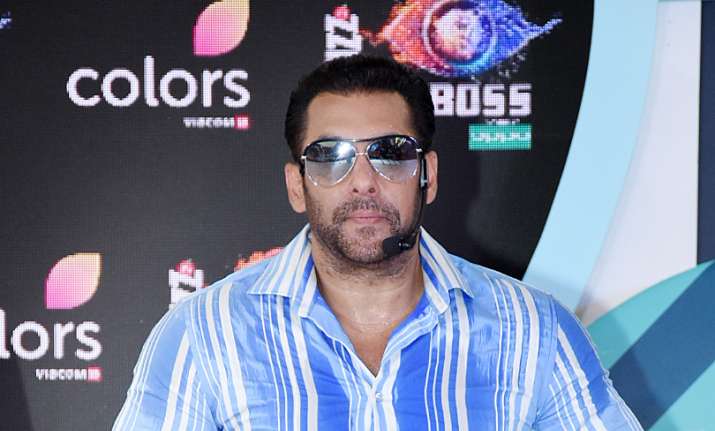 The popular reality show Bigg Boss is all set to entertain you once again with fresh gossip and love stories. Be it hullabaloo about highest paid contestants, popular faces or controversial past of contestants, BB fans are always hungry for more and more tittle-tattle. Host Salman Khan is definitely one of the highlights of the reality show. But, do you know he wasn't the first choice for Bigg Boss?
The Dabangg actor who entered, who entered the world of "Bigg Boss" with its fourth season as a host, says the show was first offered to his friend and actor Shah Rukh Khan.
"The one who was considered to sign 'Bigg Boss' was Shah Rukh Khan. I didn't know about this. Shah Rukh was the original choice for 'Bigg Boss'," Salman said at the press conference of "Bigg Boss 12" at Villa Marina in Goa on Monday.
"Earlier he had shoulder injury and he was shooting somewhere in Prague so, he couldn't make it... and he couldn't do the show. That's how I got 'Bigg Boss'," he added.
The stars recently appeared on "Dus Ka Dum", a show hosted by Salman.
They had also starred in hit movies like "Karan Arjun" and "Kuch Kuch Hota Hai".
"We will work together if we get a good script. He was generous to appear in 'Tubelight'. You will also see me in 'Zero'," said Salman.
Earlier Shah Rukh had said: "The first time I came to Mumbai as a struggling actor, I had my meals at Salman's place where Salimji (Salman's father) supported me a lot. It is because of them that I have become 'Shah Rukh Khan'."
(With IANS Inputs)