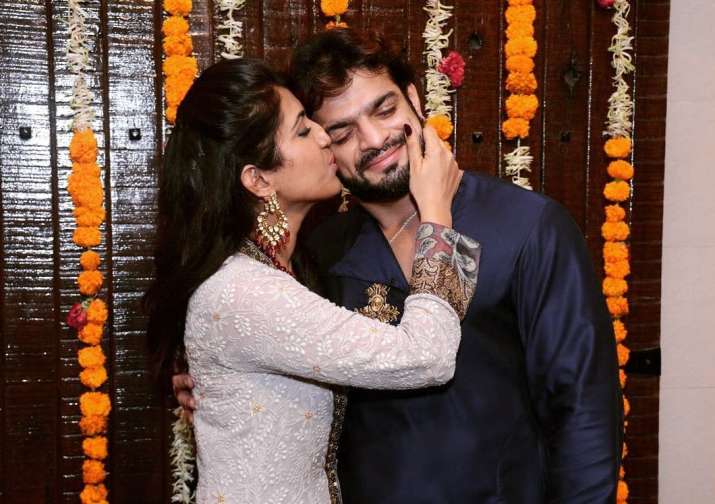 Telly couple Karan Patel and Ankita Bhargava who were ready to embrace parenthood for the first time this November, confirmed the news that they suffered a miscarriage soon after the Gold Award 2018 event. The unfortunate incident was confirmed to media by Ankita's father who is a part of Yeh Hai Mohabbatein. The couple announced their pregnancy through a creative photoshoot on the social media.  They even had a maternity photoshoot done.
On Wednesday, their spokesperson released an official statement announcing the unfortunate incident. They said that the couple need some time to cope with this tough phase of their life.
This is what the statement read:
"I would urge all media personnel to please allow Karan and Ankita Karan Patel enough time to deal with the miscarriage.
"It is a difficult time for them individually and for the families involved. This sudden turn of events happened a few days ago and ever since we have tried to keep it low key only so that we allow them enough time to cope with it.
"However, given the nature of the lives they live we do understand there will be speculation and concern from many, while we are ever thankful to the love and concern shown, I am sure we all agree that it is a tough time for them and coming to terms with it will take a few days.
"Please consider this as a formal acceptance of the misfortune that has occurred in their lives and thank you in advance for respecting their privacy."
Karan Patel and Ankita Bhargava met at a party at latter's father Abhay Bhargava's home. Abhay Bhargava plays Karan Patel's on-screen father-in-law in the show. Aly Goni who plays Romi on the show suggested that Karan and Ankita would be a perfect match. So, he showed Ankita's picture to Karan's parents who immediately said yes for her to be their daughter-in-law.