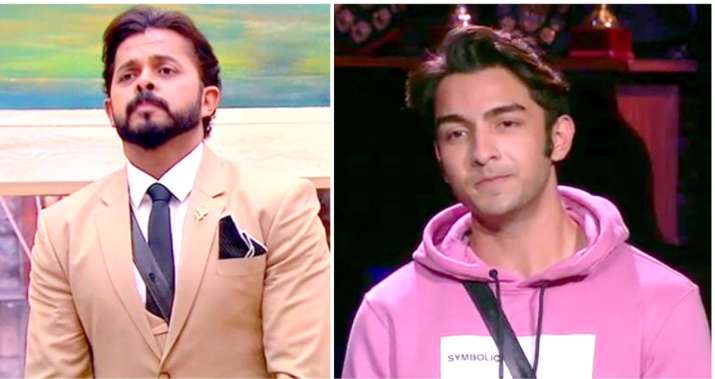 Bigg Boss 12 house is gradually turning into a fight club with Sreesanth losing cool more often and Surbhi Rana picking up fights. While last week, we saw Surbhi and Sreesanth locking horns for the captaincy, this week, Rohit and Sree are the newsmakers. In the last episode, the housemates were turned against each other for the captaincy task. The episode started with Karanvir Bohra narrating the rules of BB School Bus Task. The inmates came and stood in front of the door where Sree and Romil got into a major tussle. Dipika Kakar also lost her calm.
Sreesanth and Romil had a heated argument. Jasleen Matharu and Somi Khan also indulged in a verbal spat. Words are going around that Somi is jealous of Jasleen because of her growing closeness to Romil. However, later the girls hugged and made it up. Somi even apologised to Jasleen for her behaviour. Dipika Kakar, on the other hand, got emotional and said that she wanted to go home.
Another highlight of the episode was the fight between Rohit Suchanti and Sreesanth, video of which was doing rounds on the internet. In the promo, we saw Rohit instigating Sree to hit him, the latter after holding himself for long finally gave in to his anger. He moved his hand swiftly past Rohit's cheeks and audience is not yet sure if Sreesanth really hit Rohit or not. The mystery will be unveiled tonight at 9 pm. But what if Sree really slapped Rohit? Will Bigg Boss eliminate him just like it did for Priyank Sharma in the last season. Well, the fans would get really angry if Sree really did get physical with Rohit.
Shot of the Season 😂👏 #BiggBoss12 #Sreesanth #RohitSuchanti #BB12 pic.twitter.com/8YX4Lcu3VL

— Kaushalholic (@kaushalian) December 3, 2018