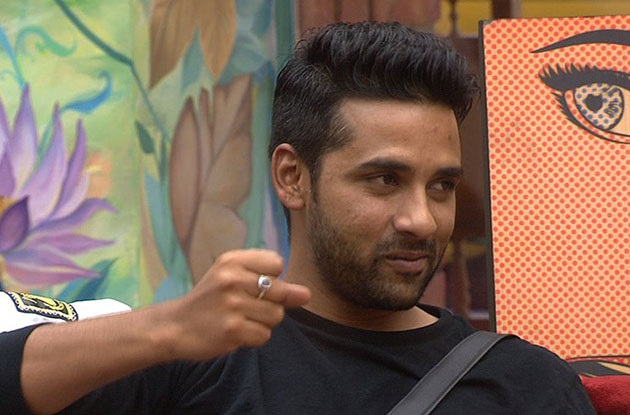 Puneesh Sharma is definitely going to be under scanner this Weekend Ka Vaar for throwing slipper at Akash Dadlani and wasting food in the house. But there's something else about him that makes him the least deserving contestant to be in Bigg Boss 11 house. Although his affair with co-contestant Bandgi Kalra have given him some space in headlines, but his recent act is going to make your blood boil. In an unseen video clip which is going viral on Twitter, Bandgi's love interest Puneesh is making vile jokes on something serious like 'rape'. It is evident that nobody is finding it amusing or hilarious, for that matter.
In the latest luxury budget task, the housemates were divided into two teams, Team Shilpa and Team Hina. In this task, the members of one team had to torture the members of the other so that they leave the platform as soon as possible. Puneesh was referring to this task in his conversation. He said that his team was trying to protective while Hina and her gang tortured them. To explain his plight, he made a rather insensitive analogy. He said that they were raping them with a condom on, but it tore. Surprisingly, the two most contained members of the house; Hiten Tejwani and Vikas Gupta were also sitting there. They laughed out of awkwardness, but unfortunately, they didn't interrupt him while he was talking utter insensitively.
This video was not aired on national TV otherwise Puneesh Sharma was sure to be thrown out of the house. This video is available on Voot. Puneesh is aware that over 100 cameras are watching over them 24x7. We're wondering what makes him think that his crass 'rape' joke will go unnoticed. And above all, he made this mistake while he was already nominated to be evicted this week. His lack of moral sense and not thinking once before uttering words have left people fuming.
Puneesh : Yeh Jo Rape horaha tha is with Condom tha, but beech mein phat Gaya tha..

Such a shameful words, making joke of Rape and Celebs like Vikas,Hiten and Priyank didn't stop him from uttering nonsense..
Is this entertainment @BiggBoss @BeingSalmanKhan @ColorsTV #BB11 ? pic.twitter.com/qFPwXdpoUT

— Bowya Madhi (@bowya8) December 1, 2017
A while ago, another video went viral on internet in which Puneesh Sharma is trying to touch Bandgi Kalra without consent. For this audacity, Bandgi even scold him which was captured on the camera. The video, however, is now taken down. 
The trends are suggesting that his girlfriend Bandgi Kalra is the most probable to get evicted this week. But after watching this video, viewers wish that it's Puneesh who gets kicked out of the house this week. We're also disappointed with the two mature men sitting there and listening to his crappy jokes without objecting to it. Puneesh Sharma definitely has a lot of answering to do if he comes out of the house this week.