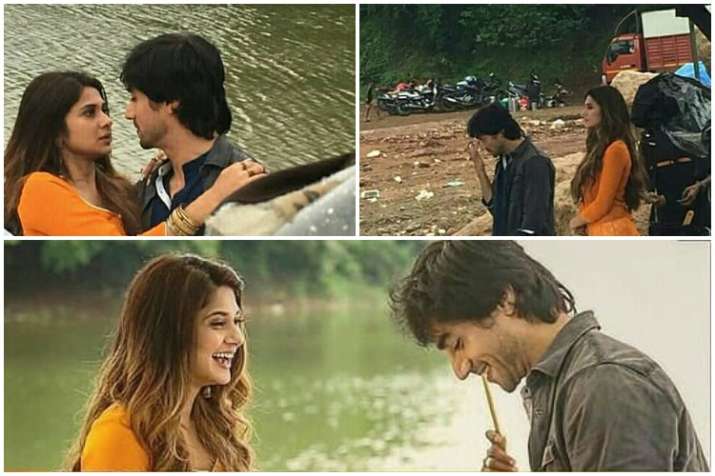 Serial Bepanahh is known for the ravishing chemistry between the on-screen pair Zoya and Aditya. Their gripping chemistry is also showcased when they fight or argue, which is what they have been doing for the most part of Bepanahh so far. But turns out this great duo has now decided to mend their relations and let bygones be bygones.
In the upcoming episode of Bepannah, the duo will be seen trying to leave their past behind and move on for the better. Captured in the scenic beauty of lakes and greenery, Zoya and Aditya pledged to close chapters of their first marriages and try to work for a better tomorrow. While Zoya will get rid of her photo with former husband Yash, Aditya will be seen removing his ring from engagement to former wife Pooja and letting it flow past the lake.
Co-stars Jennifer Winget and Harshad Chopda gave their take on the upcoming plot saying, "Zoya and Aditya are off to a new start and this chapter is probably coming to an end and both of them are looking forward to a better future".
Apart from shooting this segment, Jennifer and Harshad were seen having fun and enjoying the amazing weather.