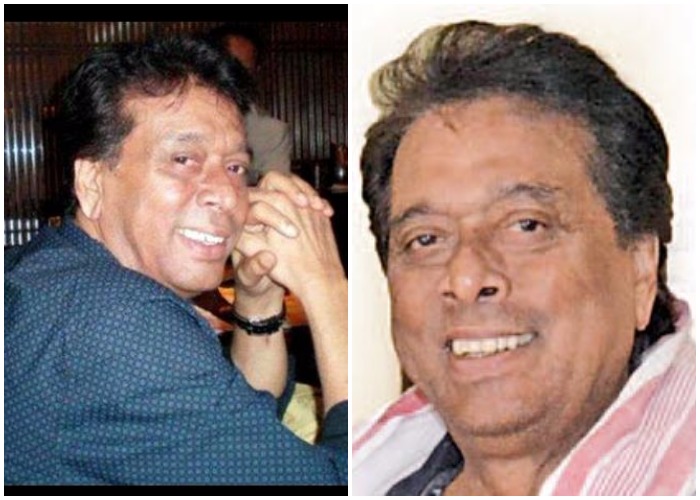 Assam's prominent film actor Biju Phukan breathed his last at a private hospital in Guwahati on Wednesday. He was suffering from cardiac ailments for last few days. He was brought to the Apollo Hospital in Guwahati around 4:30 pm on Wednesday. Phukan succumbed to his illness at around 6:15 p.m. He was 70 years old when he died.
"Phukan was suffering from breathing problems for last few days," family sources said.
Phukan, counted as one of the most prominent actors of Assam, acted in over 80 films including some Bengali films during 1970s to 1990s and had given several superhit films to the Assamese film industry.
While Phukan made his debut in the industry with "Dr. Bezbaruah" in 1970, the last film he acted in was "Door" released in 2016. His first role as the lead actor in "Baruar Songshar" followed by "Aranya" (1971) established him as a hero in the industry. Aranya was also adjudged the Best Regional Film at the National Film Awards.
Assam Governor Prof. Jagdish Mukhi condoled the death of actor.
"I am deeply saddened by Biju Phukan's death. Phukan hugely contributed to popularise Assamese cinema. With his death, a void has been created which will be hard to fill. I extend my condolences to the bereaved family and his fans. May his soul rest in peace," said the Governor in a statement.
Chief Minister Sarbananda Sonowal mourned the demise of the actor, saying: "I am grieved and saddened by the sudden demise of Biju Phukan who is largely responsible for promoting Assamese film industry and brought it to the present status," the Chief Minister said in a message.
The Media Adviser to Assam Chief Minister, Hrishikesh Goswami, visited the hospital immediately after the demise of the veteran actor and paid his tributes.
"We have grown up seeing Biju Phukan's acting. Phukan was personally very close to the Chief Minister and me as well. It is a great loss to the industry as well as to the society as a whole," said Goswami, adding that the veteran actor would be cremated with full state honour.
Veteran actor Samar Hazarika said: "Assam has lost a true actor and his death has created a void in the industry. We have suffered an irreparable loss. I have no words to express my feelings..."
(With IANS Inputs)