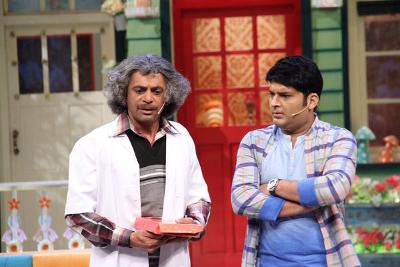 A few hours ago, Kapil Sharma was on the trending radar but for a sweet post his had put on Twitter. He recently expressed his love for his girlfriend Ginni through a social media post. But the following day, the actor made headlines for all the wrong reasons. 
A source informed that Kapil Sharma raised his hand on his equally famous co-star Sunil Grover. The team was returning from Melbourne and Sydney after performing at a stage show. During the flight, the comedian had an ugly brawl with his co-star Sunil Grover. 
Also Read: Kapil Sharma doesn't miss 'Deepika Padukone' anymore! Here's the reason
The incident took place when Sunil was sitting on his seat and Kapil walked up to him and started abusing him. 

The matter took an ugly turn when Kapil grabbed Sunil by his collar and started hitting him. Sunil, on the other hand, preferred to stand quietly and did not respond to the abuses and beatings. 
It was also said that the actor Kapil Sharma was drunk and called names to the actor Sunil Grover like 'Tu mera naukar hai, tera show flop tha'. Entire team jumped in to rescue Sunil and take Kapil away from him. Till now, the airline company, Air India has not taken any legal action against the actor.