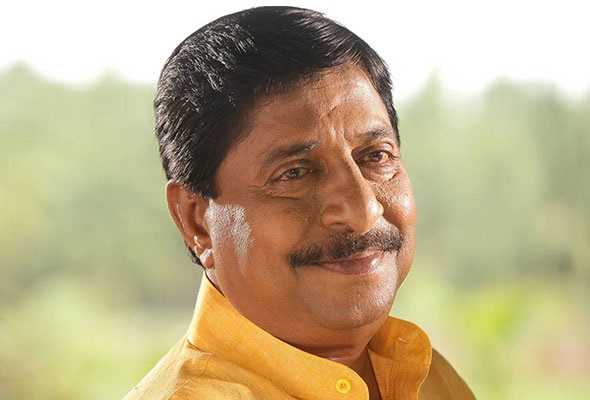 Popular actor Sreenivasan's residence at Kuthuparambu was painted with black oil by miscreants on Sunday. The actor currently lives in Kochi, but his house which was smeared black is located in the CPI-M stronghold area in Kuthuparambu. The house has been locked with a watchman at duty for keeping guard. According to the watchman, he was keeping an eye till 1 am on Sunday. After he woke up, he found everything including the front gate, courtyard and walls smeared with black oil. 
Sreenivasan, however, dismissed the episode in characteristic humour and said he is not going to register a complaint on this.
"I only wish that the people who did this had smeared black oil all over the house then it would have saved me from painting the home. I have instructed my people there not to clean it up, and told them that if they suspect anyone to ask them to smear black oil on all the walls," Sreenivasan told the media here.
The incident surfaced just after the actor favoured superstar Dileep, who is currently in jail for the last two months over an abduction case of an actress. Sreenivasan has always backed Dileep ever since his arrest. Two days ago, he gave a statement saying, "Dileep is not a fool to do such an act".
Sreenivasan is famous for his comedy and character roles. He also writes scripts. He is popular for the stand he has taken in number of films, portraying the CPI-M and its ideology in poor light. 
(With IANS Inputs)