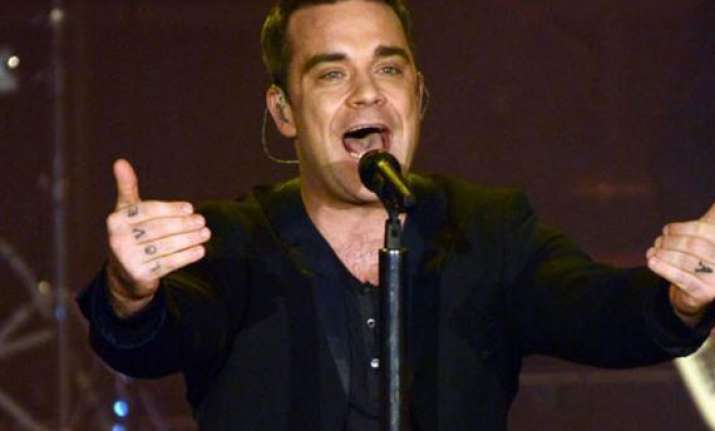 London, Feb 13: Singer Robbie Williams says when his daughter Theodora Teddy Rose heard a special song he created for her, she threw up!
The 38-year-old sung "Go gentle" to his five-month-old daughter while carrying her in a baby sling.
"I sang it to her yesterday. She was in a papoose, so she was a captive audience. I think she liked it, then she threw up," thesun.co.uk quoted Williams as saying.
Williams is married to actress Ayda Fields.