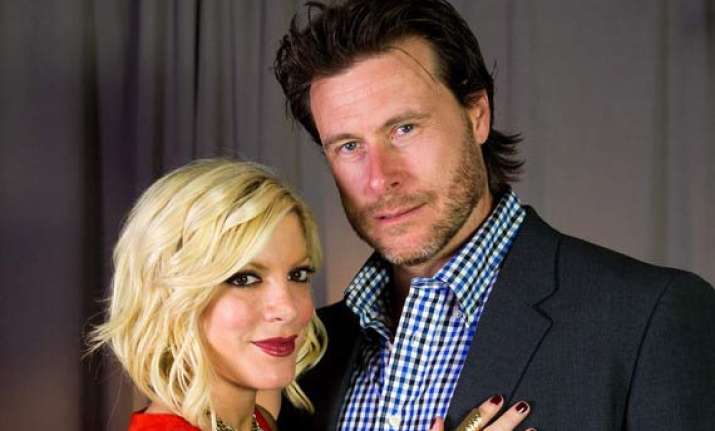 Los Angeles: Actress Tori Spelling refrains from asking her husband Dean McDermott about his extra-marital affairs as she's scared that either it would bring up trust issues or end their marriage.
The 41-year-old, whose latest reality TV series "True Tori" documented her efforts to rebuild her marriage after her husband cheated on her with Emily Goodhand in December, admits she is "still afraid" to ask him if he's had multiple affairs, as she wouldn't be able to forgive him, reports femalefirst.co.uk.
In a clip from the show's upcoming finale, "True Tori: The Reunion: All Questions Answered", she revealed why she hasn't asked him if he has cheated on her with more than one woman.
She said: "I was afraid. I'm still afraid because I feel like there's no good answer. If he says that there weren't any other woman, I don't know if right now I can believe him and trust that's true.
"If he says there's others, I feel like that makes my decision for me, I have to leave and my heart wants to try to work this out. I feel like I've come so far, but that was my one way of protecting myself, was to not ask the obvious question," she added.