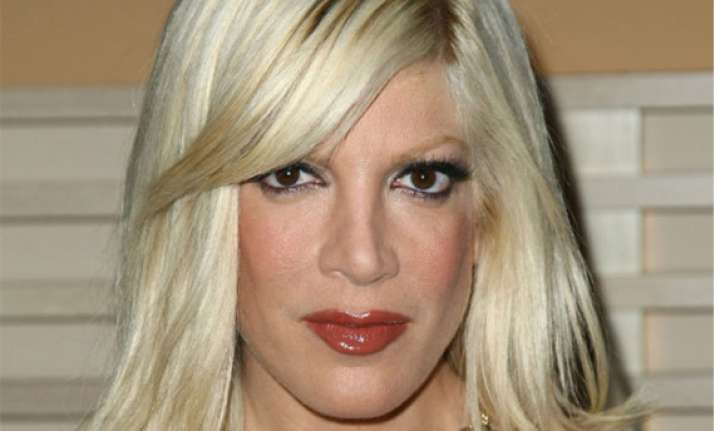 Los Angeles: Actress Tori Spelling reportedly wants to rebrand herself without her husband Dean McDermott for the sake of her career.
Spelling, who documented her battle to save her seven-year-old marriage on her latest reality TV series "True Tori", after her husband checked into rehab following a two-day affair with another woman in December, recently said that she is still working on their relationship, but friends say she is eager to distance herself from him professionally, reports femalefirst.co.uk.
A source close to the 41-year-old actress, who recently changed her Twitter handle from @ToriandDean to @ToriSpelling, was quoted by In Touch magazine as saying: "This is the social media equivalent of a separation."
"Dean was part of her brand. Now she's adroitly rebranding herself with out."
McDermott is currently in Toronto, Canada, filming a new series of "Chopped Canada", while Tori is focusing on promoting her new series here with actress Jennie Garth.
"If I were Dean, I'd be worried. This is one of the first steps in Tori asserting her independence, but it's an important one," said the source.