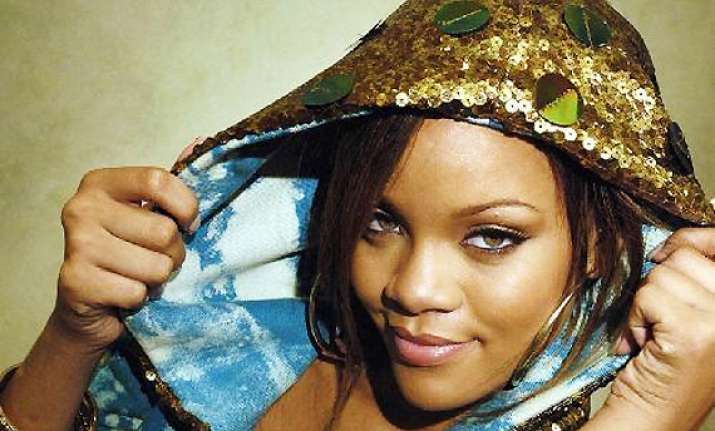 New York, Apr 25:
Celebrities like Rihanna, Kristen Wiig and Chelsea Handler joined world leaders, sports figures and athletes on Time magazine's annual list of the world's most influential people.
"It's a big deal," explained the Barbadian singer at the gala for honorees Tuesday (24 April). "I mean the Time 100 list, it's special. It doesn't feel real only because this is a list that I always read about and I always look at. And I can't believe that I'm sitting in one of those slots - 100 slots. There's only so many people in the world so it feels special. It really is surreal."
So who was she most looking forward to meeting at the event?
"Chelsea Handler for sure. And I hope I get to squeeze her bum later," teased Rihanna.
"Bridesmaids" star Kristen Wiig also made the list. Though she would not comment on rumors that she's going to leave "Saturday Night Live," she did credit the show's creator for her success.
"Well besides my parents, I will say probably Lorne Michaels," said Wiig of the most influential person in her life." If it wasn't for him I wouldn't be here talking to you. He gave me my start and I owe him a lot."
Actresses Claire Danes, Viola Davis and Tilda Swinton, journalist Matt Lauer, producer Harvey Weinstein and recording artists Adele and Raphael Saadiq also topped the list.
"It feels great, it's great to be honored by so many great people. Especially to be on a cover with Obama and Hilary and Jeremy Lin. It's a lot of great people...it's very surreal. But everybody on the list works very hard and I think we would all do it if we weren't on a list," said Saadiq who was performing at the event along with Rihanna.
"Fifty Shades of Grey" author E.L. James was on the list for her steamy book trilogy sweeping the nation.
"It's a good example of what puts you on the list," said Dr. Mehmet Oz, a past Time honoree, of James.  "I would never have thought of a book like this normally, I did not read it because I wanted to read it. But I actually have to applaud her. She's influenced millions of women in a way that was never predictable in a way that I could have never influenced them. I've been harping about the sexual famine in America for a long time. This woman has gotten people talking about sex in a way that no one else can get them to talk about it."
Sports stars Jeremy Lin, Tim Tebow and Victor Cruz were honored along with Catherine, Duchess of Cambridge, and Pippa Middleton, Hillary Clinton and Barack Obama.