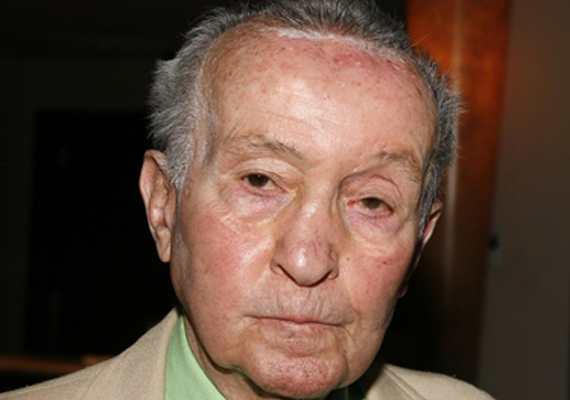 New York, Feb 28: Theodore Mann, a Tony Award-winning director and producer who championed Eugene O'Neill and was a driving force behind Circle in the Square Theatre and its school, has died. He was 87.

Kay Radtke, an executive at Applause Theater and Cinema Books, said Mann died Friday in New York of complications from pneumonia.

"His contributions to Broadway and off-Broadway are immeasurable both in the productions he created, and the talent that he nurtured," said Charlotte St. Martin, the executive director of The Broadway League. "He will be missed by many in our community, and our hearts go out to his friends, family, and students."

A co-founder of Circle in the Square Theatre in 1951, Mann spearheaded in 1956 the acclaimed revival of O'Neill's "The Iceman Cometh" and the American premiere of O'Neill's "Long Day's Journey into Night." According to the League, those two productions led to a reevaluation of O'Neill, now recognized to be America's greatest playwright.

Mann produced or directed more than 175 plays at Circle, which in 1972 moved from Greenwich Village to its current home on Broadway. In 1963, he founded Circle in the Square Theatre School, a program for training young actors.

Some of the school's alumni include Philip Seymour Hoffman, Kevin Bacon, Lady Gaga, Benicio del Toro, Idina Menzel, Felicity Huffman and Molly Shannon.

Mann received the 1957 Tony Award for Best Play for "Long Day's Journey Into Night," a 1976 Special Tony Award acknowledging 25 continuous years of quality productions at Circle in the Square, as well as 12 additional Tony Award nominations.

Together with Paul Libin, Mann presented new and classic works at his theater, including works by Sam Shepard, Thornton Wilder, Horton Foote, Yazmin Reza, Truman Capote, Arthur Miller, Athol Fugard and Terrence McNally.

Some noted Circle productions include "Uncle Vanya" with George C. Scott; "The Lady from the Sea" with Vanessa Redgrave making her Broadway debut; "Salome and Hughie" with Al Pacino; "The Iceman Cometh" with James Earl Jones, which Mann directed; "Candida" with Joanne Woodward; and "Death of a Salesman," also with Scott.

The Circle lately has been home to the Broadway premiere of Sam Shepard's "True West," the revival of "The Rocky Horror Show," "Sweeney Todd," "The 25th Annual Putnam County Spelling Bee," Alan Ayckbourn's "The Norman Conquests," "Lombardi," and the current revival of "Godspell."

Mann also directed operas, including Benjamin Britten's "Turn of the Screw" for the New York City Opera, "La Boheme" for the Julliard School, and "The Night of the Iguana" for Moscow's Maly Theater.

He was married to the late Patricia Brooks, a leading lyric coloratura soprano, who died in 1993. He is survived by his two sons, Andrew and Jonathan, and five grandchildren.