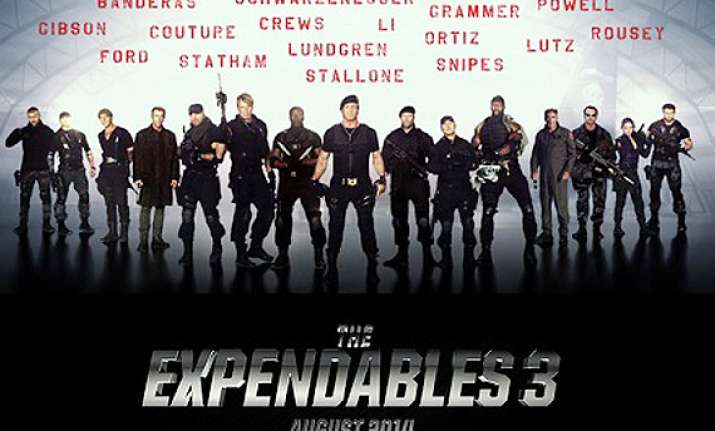 London: American ensemble actioner "The Expendables 3", third installment in the franchise, will have its world premiere here Aug 4.
"The world premiere of 'The Expendables 3' will take place in London. While the film will release worldwide Aug 15, its India release has been locked for Aug 22," read a statement.
Boasting an all star cast Sylvester Stallone, Jason Statham, Jet Li, Dolph Lundgren, Randy Couture, Terry Crews, Arnold Schwarzenegger, Wesley Snipes, Antonio Banderas, Mel Gibson, Harrison Ford, Kellan Lutz, Kelsey Grammer, Ronda Rousey, Victor Ortiz and Glen Powell, the third installment in the franchise will see the original team join forces with new blood as "The Expendables" take on an old friend turned foe.
"The Expendables" franchise got kicked off in 2010. Actor Sylvester Stallone had directed the part and went on to co-write the second and upcoming third parts in the franchise.