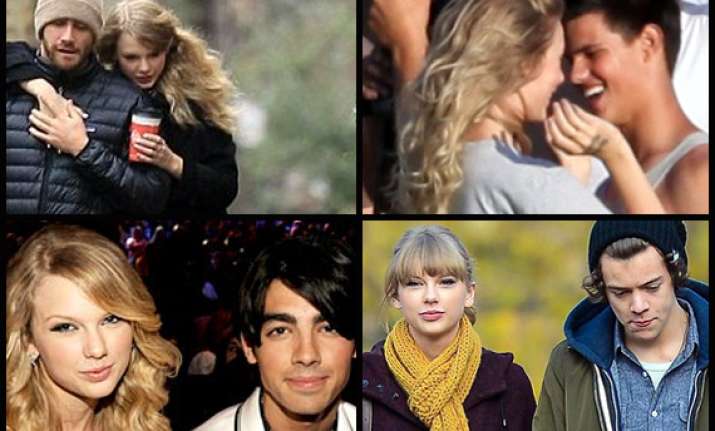 Los Angeles: Despite having her share of heart breaks, singer Taylor Swift does not rule out the idea of dating celebrities in future.
Swift, has dated known names like singers Joe Jonas, Harry Styles and actor Taylor Lautner in the past and things will definitely change whenever she gets in a relation again, reports dailymail.co.uk.
"'You can't say 'I'm never gonna date a high-profile person in the arts!" But whoever I date, famous or not - whether I ever date again! - all chaos will break loose," said Swift to Glamour magazine.
The "Love story" singer believes when two people are perfect for each other, they tend to look over the mistakes.
"Here's what I've learned about deal-breakers. If you have enough natural chemistry with someone, you overlook every single thing that you said would break the deal," said Swift.
But she has not found her perfect match.
"I've seen my friends take someone back after they've cheated because they fit perfectly. But I don't know, because I've never had a perfect fit with someone," she said.