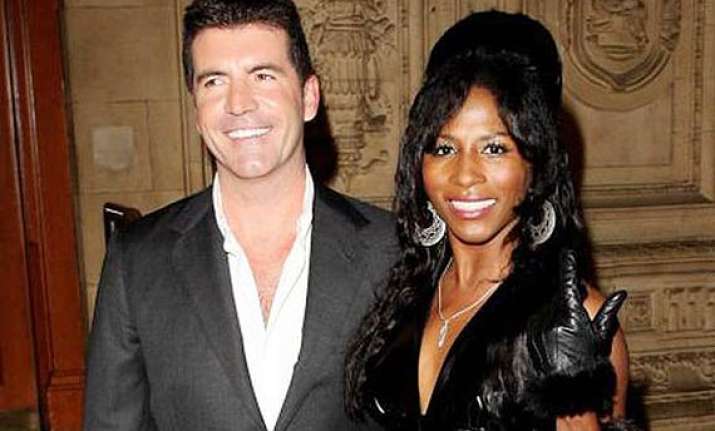 Los AngelesL: Singer Sinitta has revealed that her ex-boyfriend and music mogul Simon Cowell has asked her to be his son Eric's godmother.
Lauren Silverman gave birth to Cowell's first child and the singer shared on Twitter that the couple have asked her to be godmother to their son Eric, reports dailymail.co.uk.
Posting a snap of herself as she cradled the six-week-old, the 45-year-old appeared to be ecstatic after speaking to the couple on Sunday, despite her previous reaction to news that the 54-year-old was expecting.
Sinitta wrote: "Wanted you to be the first (well after my mom and children) to hear about my next, serious new role... Drum roll...'
Before adding: 'At Mothers Day lunch with Mom, Magdalena, Zac, @JasonJGale @SimonCowell I was asked to be godmother to Baby Eric!!!"
Sinitta and the new parents had been pictured together the previous evening when they celebrated pal, Jason Gale's birthday at London's Sanctum Hotel.
Sinitta had dated Simon on-and-off for 20 years after meeting him aged 14.