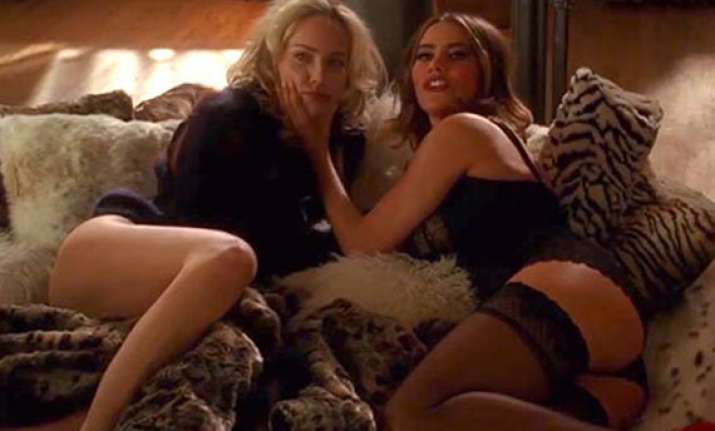 Los Angeles: Sofia Vergara, who has a thresome scene alongside John Turturro and Sharon Stone, says the senior actress came to her rescue and helped her feel comfortable.
"We were doing the threesome and it was very interesting for me to do that because it was Sharon Stone. I mean if you're going to do a threesome, who better than Sharon Stone," Vergara said recently, according to a statement.
"I was a little nervous at the beginning, then I went to the set and she was so cool, she was like, 'Just follow my lead'. She completely helped me with it. (She gave me) a lot of tips and secrets," added the actress, known for her character Gloria in "Modern Family".
"Fading Gigolo", which has dollops of glamour, power and sex all put together, will release in India May 9.