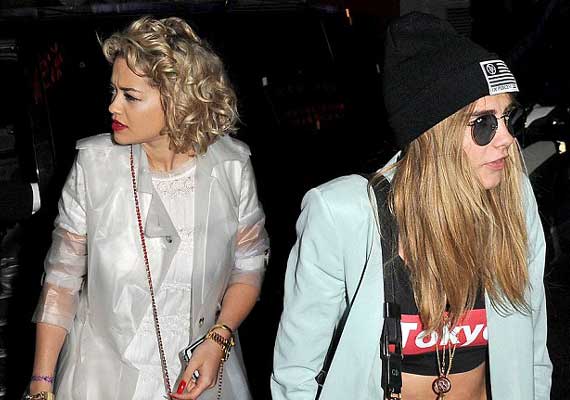 London, July 22: Singer Rita Ora is reportedly strengthening her connection with supermodel Kate Moss after a fallout with former best friend Cara Delevingne.
Ora and Delevingne ended their friendship after Delevingne jumped in for an unplanned duet with the singer, causing a lot of embarrassment at the DKNY gig here.
"Rita sees Kate as an upgrade from Cara. She started to see Cara as a liability after she interrupted her set at a DKNY fashion show last month. Things have deteriorated since then," thesun.co.uk quoted a source as saying.
"And she knows Kate can give her advice about making her career last decades," the source added.
Ora, who is dating disc jockey Calvin Harris, is also planning to go on a vacation with Moss and her husband Jamie Hince.
"Rita met Kate through party planner Fran Cutler...," a source said.
"Cara was jealous of Rita's relationship with Calvin but this time he's not left out. He's going to Ibiza with Rita, Kate and her husband Jamie Hince," the source added.
Meanwhile, Delevingne's growing friendship with singer Rihanna has been making news. The two recently partied on a luxury yacht.