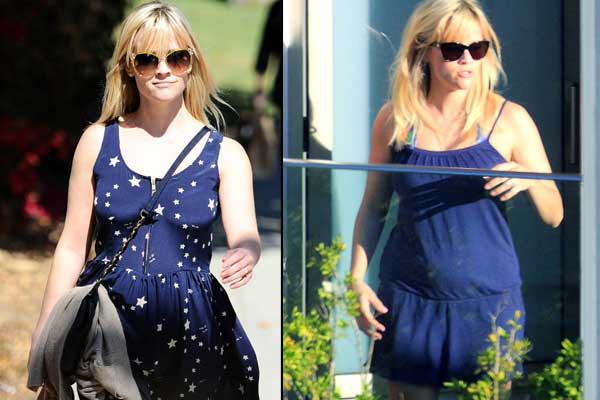 Los Angeles: Actress Reese Witherspoon, who is expecting a baby in September, was taken to a hospital.
The 36-year-old actress is pregnant with her and hubby Jim Toth's first child together and it is believed that the baby may be coming earlier than planned, the Radar Online reported.
"Reese was actually taken to the hospital on Tuesday night with complications. She was released that night and then rushed back to the hospital today. At this point it looks like she might have the baby," a source close to the actress said.
"Reese and Jim are a little worried about having the baby so early. But it's close enough to her due date that they're confident the baby will be just fine," the source added.
Witherspoon is already a mother to12-year-old daughter Ava and son Deacon, nine, from her previous marriage to Ryan Phillippe. She married Toth in March last year.