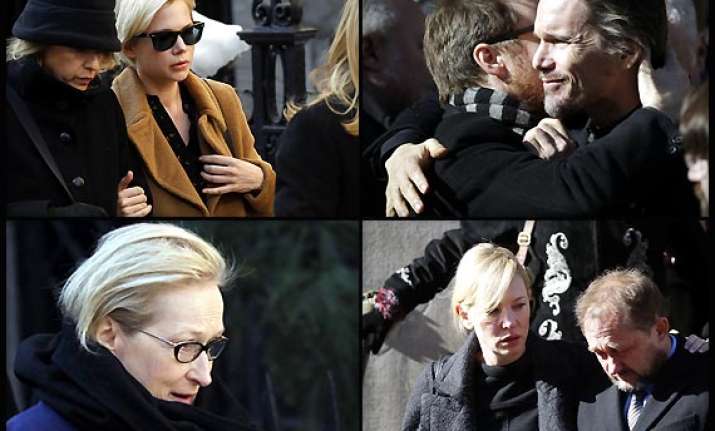 The US actor Philip Seymour Hoffman was mourned in New York on Friday at a private funeral.
The funeral took place at the Church of St. Ignatius Loyola in Manhattan.
Among the attendees were actors Meryl Streep, Cate Blanchett, Joaquin Phoenix and dozens of other actors, comedians and filmmakers who worked with Hoffman throughout his career.
Hoffman, 46, was found dead on 2 February of an apparent heroin overdose in his apartment.
He had been open about a past that included addiction and rehab.
He is survived by his partner of 15 years, Mimi O'Donnell and their three children.
More tests are needed to determine what exactly killed Hoffman, who was found with a syringe in his arm and what authorities said were dozens of packets of heroin in his apartment.
Autopsy results were inconclusive, authorities said this week.
View pics of Philip Seymour Hoffman who bid adieu to their friend at his private funeral....