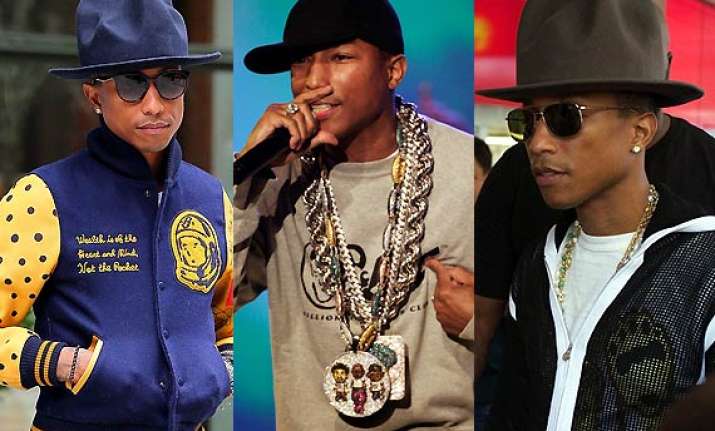 Los Angeles: Singer Pharrell Williams definitely has a thing for hats and wants his own concept store with an entire floor dedicated to them.
The "Happy" hitmaker has considered opening a fashion emporium dedicated to hats in Miami, reports femalefirst.co.uk.
"A concept store like (Paris') Colette in Miami could be cool. I don't know what the best location would be. Perhaps Lincoln Road or even Bayside. Inside, you'd find lots of products imported from Europe as well as my own collections. I would have a whole floor dedicated to hats and caps, I can't get enough of them," said Williams.
The singer has made his mark in Hollywood with his funky style, wearing a hat designed by Vivienne Westwood Buffalo to the Grammy Awards that became a worldwide phenomenon. He raised $44,100 at a charity auction that benefitted his One Hand to Another.
Asked what his next move was going to be, he said: "Maybe a top hat. I love clothes and I only do what I'm passionate about. I love making a scene when I turn up on the red carpet in shorts."