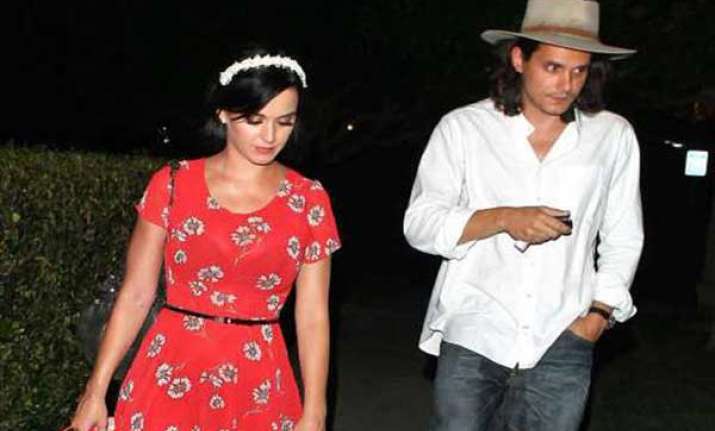 Los Angeles, Feb 16 : Singer Katy Perry was spotted wearing a heart-shaped ring on her engagement finger, fuelling rumours that she will wed boyfriend John Mayer.
Perry was spotted wearing the sparkler as she went for a romantic Valentine's dinner with her rocker boyfriend Feb 14, reports thesun.co.uk.
Rumours of an engagement sparked at the 55th Grammy awards Feb 10 too as she was spotted wearing a ring there as well.
The couple first got together in 2012, and had a brief break up too.
But recently, Mayer insisted he is serious about his romance with the "Firework" singer.
"I don't feel like I'm in a celebrity relationship. For the first time in my life I don't feel like I'm in a celebrity relationship. I know it is high profile. It's hard to explain... For me it feels like something that's very human," he said.
Asked if marriage is on the cards, he replied: "Of course. I mean, I'm still the kid from Connecticut. That's what you do."
It seems even Perry's parents approve of her relationship with the country star, preferring him to her former husband Russell Brand.
"Katy has never been happier. She's in a really good place with John. Katy's parents also really like John. They prefer him over Russell. They thought Russell was too temperamental," said a source.