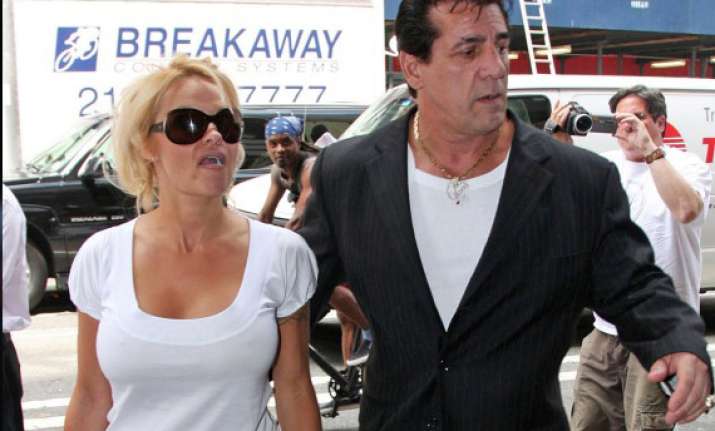 Los Angeles: Former "Baywatch" star Pamela Anderson, who has filed for divorce from Rick Solomon, is reportedly trying to rekindle her romance with ex-boyfriend Chuck Zito.
Anderson, 47, and Zito, 61, were spotted heading out of the Rainbow Room Friday night and, shortly after, the duo was pictured face to face in Pam's car, reports tmz.com.
They were clicked hugging and getting intimate with each other in the car.
Pamela and Zito briefly dated in 2007, a year when she hired the former boxer as her family bodyguard while seeking protection from her estranged husband Kid Rock.
Anderson filed for divorce from poker player and "One Night in Paris" star Solomon this week, the second time they have split.