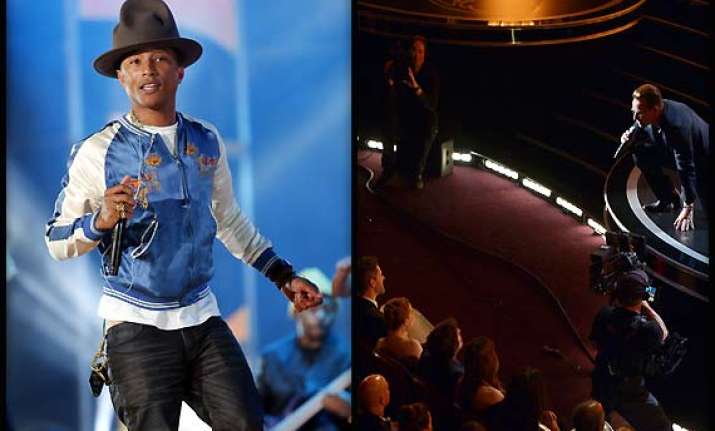 Los Angeles: Having the nation's No. 1 song does not exempt an artist from Oscar rehearsals.
Pharrell Williams ran through his catchy hit "Happy" more than half a dozen times Friday in preparation for the Oscar telecast. He even shared the spotlight with a spate of stars: Jamie Foxx, Brad Pitt and Kate Hudson showed up to rehearse while he was on stage.
All I care about is the fun," Williams said to Hudson, who boogied in the audience as he practiced his dance-heavy number. A choir of high-school students and 20 professional dancers accompany his colorful performance.