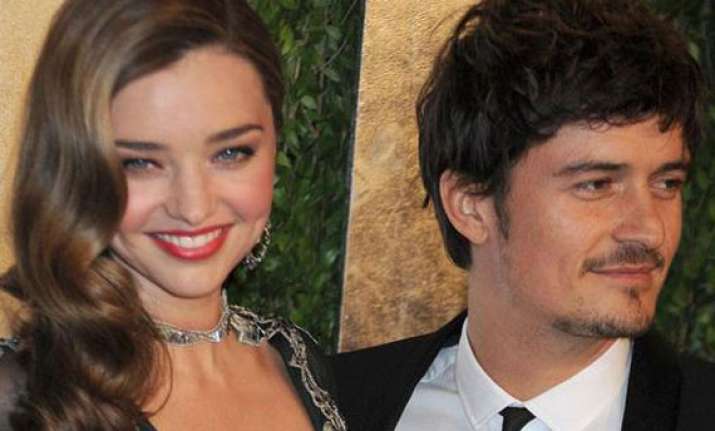 Los Angeles, Feb 28: Australian model Miranda Kerrs says her husband Orlando Bloom loves dancing.
The 29-year-old and Bloom,36, enjoy busting some moves together when they get the chance.
"Orlando is a great dancer. We love to dance if we go out to an event, or we dance at home,"contactmusic.com quoted Kerr as saying.