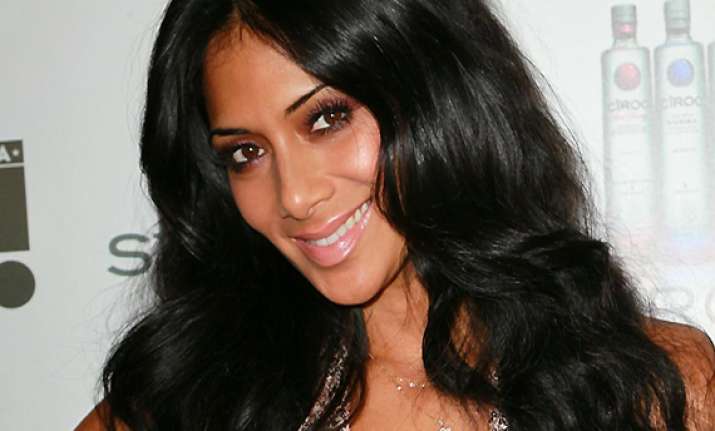 New York, Oct 18: Nicole Scherzinger sold millions of records as the lead singer of The Pussycat Dolls but she confesses on the judges' panel of "The X Factor" that being the part of judges' panel helping her creatively. Mentoring the talent on the singing competition helps give her ideas for her own music.

"In a weird way it kind of does feed one another. My whole 'X Factor' experience (being) so involved with the contestants, with the music and it feeds me as a performer and gives me ideas for my live shows and what to sing and it just makes me want to work harder and I've just grown even more passionate about my music and what I do."

She served as a guest judge on the UK version of the show and did so well Cowell tapped her to be a co-host of the American version alongside Steve Jones. Shortly after production began Scherzinger replaced pop star Cheryl Cole as a judge and Jones became a solo host.

Scherzinger, 33, says she's improved as a judge since her stint on the UK 'X Factor'.

"I got my first taste of 'X Factor' when I did the UK version and was a guest judge for a few weeks and I didn't know what I was doing (laughs) and I didn't know how to say no and I didn't want to say no. I would say things like, 'It's not a no. It's just a not now. (laughs) Or 'A no for today' I think and then Simon would say 'Well, when else are you gonna say yes?' and I'd be like, 'Thanks a lot Simon.' But, now, being a fulltime judge for the U.S. 'X Factor' I still feel the show is a phenomenon. It's crazy being a part of it. The energy. Everything 'The X Factor' does is really big but I feel like I have a real responsibility to find great artists and real talent so I do say no more often and I watch with a very, very careful eye."

A big reason why the singer wanted to join the show was because of her admiration for Simon Cowell.

"I trust Simon. There's something very special about him. We have a really good relationship. He knows that I'm passionate about my work and it meant a lot that he asked me to be a part of this show. I knew that this was his baby so I jumped on board and said 'You know what? Maybe this will feed each other? The show this is obviously a wonderful platform for my music and to get out there and be able to communicate and to connect with the fans and the people more at home."

"The X Factor" airs Wednesdays and Thursdays on Fox.