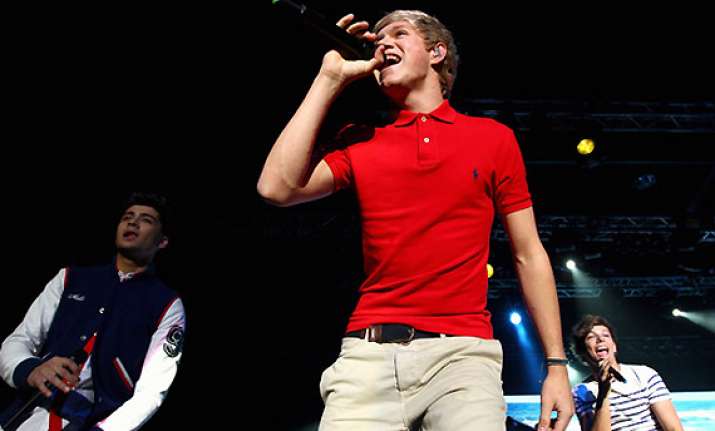 Los Angeles, Aug 12: Singer Niall Horan yelled at a fan from the stage to stop her from leaving a concert with her daughter.
Horan was performing with the rest of the English-Irish One Direction band when the woman got up and started walking away, reports dailystar.co.uk.
Horan shouted from the stage: "She's trying to beat the traffic. What about your daughter? She doesn't want to leave. Where do you think you're going?"
"I promise you, this is our last song and you can leave then - deal," he added.
The embarrassed woman quietly took her seat and Horan said: "What a woman!"
Horan, along with other band members Harry Styles, Zayn Malik, Liam Payne and Louis Tomlinson are on the US leg of their Take Me Home tour.