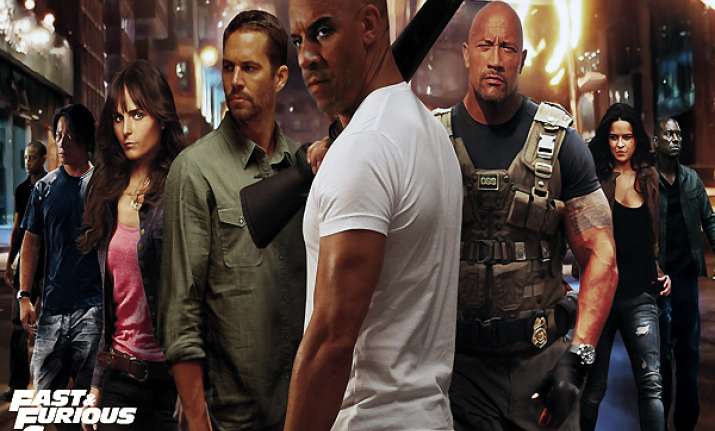 Movie Review: Fast and furious 6
Film:
"Fast and furious 6" ;
Cast:
  Vin Diesel, Paul Walker, Dwayne Johnson, Michelle Rodriguez, Jordana Brewster, Tyrese Gibson, Chris Bridges, Sung Kang, Luke Evans, Gina Carano, John Ortiz;

Director:
Justin Lin;
Rating: ***
The hot wheels with hot ladies and handsome guys are back and it bets to give anyone a run for their money.
Dominic Toretto (Vin Diesel) aka Dom's team is backed by Luke Hobbs (Dwayne Johnson) to stop the unstoppable rash-driving criminals headed by Shaw (Luke Evans) in London. But why would the international retired criminal Dom help Hobbs to chase those criminals?