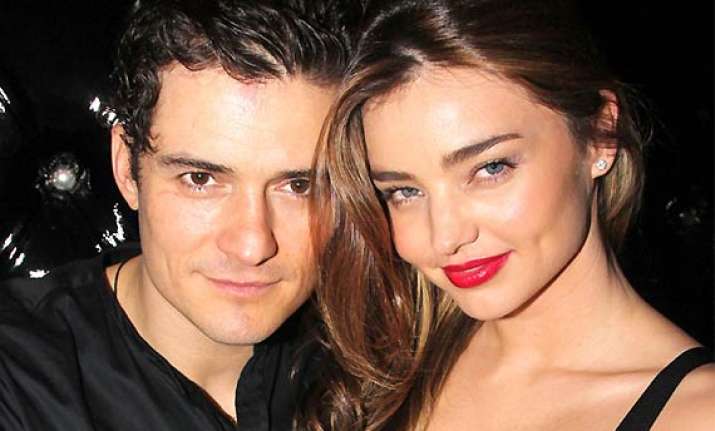 London: Supermodel Miranda Kerr feels lucky to have actor Orlando Bloom in her life as she thinks that his presence is crucial for the growth of their three-year-old son Flynn.
The 30-year-old model had parted ways with the 'Lord of the Rings' star last October after three years of marriage, reported Contactmusic.
'I think it's really important to have two happy parents. He's a great dad. I'm really lucky to have him in my life," she said.
Kerr said she does not feel disheartened to realize that her body can never be the way it was before her pregnancy.
"I had to surrender completely to the fact that maybe my body would never get back into shape and I was fine with that," she said.