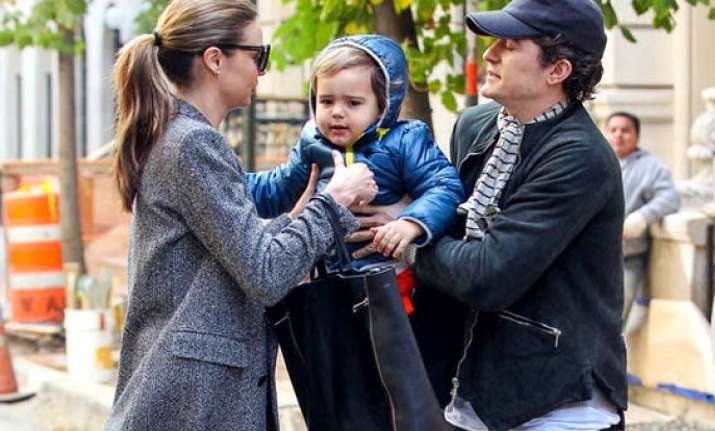 Supermodel Miranda Kerr says that she talks to her former husband and actor Orlando Bloom every day and that they still have a good platonic relationship.
Kerr and Bloom, parents to three-year-old son Flynn, called off their three-year marriage in October last year, reports contactmusic.com.
"We speak every day. We're really close, we're going to be a family forever and we both really do love each other. We have genuine love and respect for each other. We're very connected and I feel grateful for that," said Kerr.
"We created something beautiful together and we both remind ourselves how lucky we are to have that. And yeah, it's good. He's a great dad. I'm lucky. Everyone goes through challenging periods in their life. That's inevitable and it's part of being human," she added.
She continued: "I feel like it's a daily process to be positive. It's something that's a choice and I have different tools, like meditation, even prayer and my grandmother taught me to pray when I was young - and just finding that inner peace."