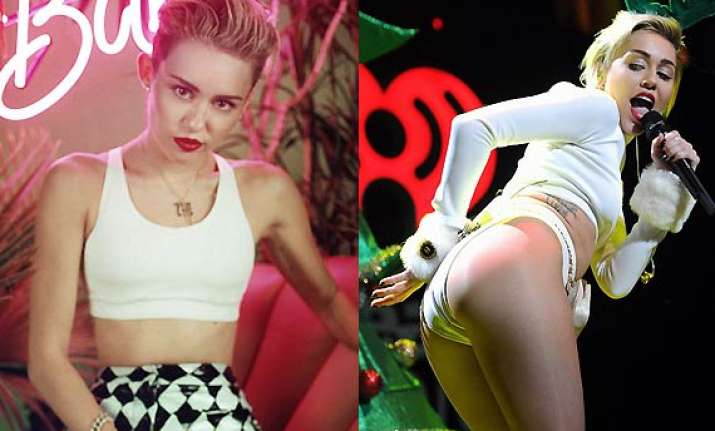 Los Angeles: Singer Miley Cyrus says she is favour of gender equality.
In the new edition of Elle magazine, the 21-year-old said that women should be in charge, reports contactmusic.com.
"I'm just about equality, period. It's not like, I'm a woman. Women should be in charge! I just want there to be equality for everybody. I still don't think we're there 100 percent," she said.
The "Wrecking ball" hitmaker also slammed those who criticise her for twerking as she believes there are double standards in the music industry.
"I mean, guy rappers grab their private part all day..., but no one talks about it. But if I grab my private part and I have hot model b****** around me, I'm degrading women?"
Former Disney star further said that her fans gave her a 'purpose' which makes her feel proud that she has gone some way towards making people feel comfortable expressing their sexuality.
"I have guys and girls that come out, and they're like, 'The only reason I'm able to admit that I'm gay is because you've made me feel like that's okay," she said.