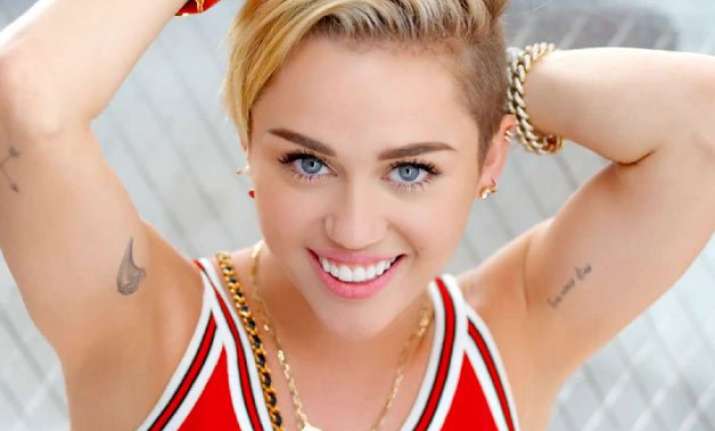 Los Angeles: Singer Miley Cyrus has shared a photograph of herself sitting on a toilet, wearing an outfit adorned with rapper Drake's face.
The pop star, who once swung naked on a wrecking ball for a music video, posted a selfie to Instagram from a toilet, with the caption "#PeePeeBlueLip", reports people.com.
In the photograph, the 22-year-old poses while sitting on a toilet in an outfit wrapped in Drake's face.
"Blue lip" was a reference to Drake himself. Earlier, Cyrus posted another photograph showing more detail on her top - and the apparent inspiration for her lip colour choice.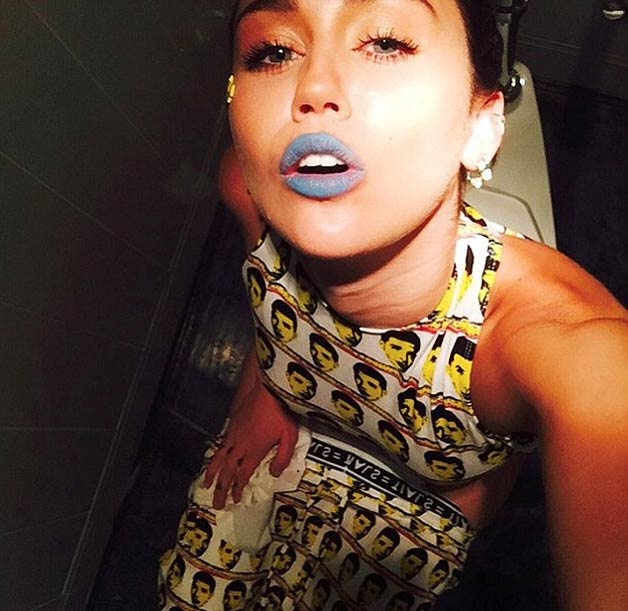 "When yoooo lipzzzz match Drake!!!!" she captioned the photo.