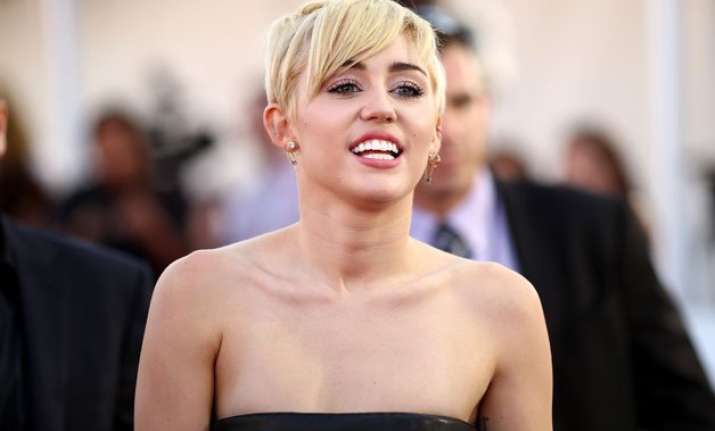 Los Angeles: Singer Miley Cyrus has poked fun at reality TV star Kim Kardashian's new platinum blonde look.
The 22-year-old took to Instagram on Sunday to show off her creative bag of tricks by posting a photoshopped image which shows her standing behind Kardashian and colouring her hair, reports dailymail.co.uk.
Cyrus's face, which was superimposed onto the body of the hairdresser, looks dismayed as she applies the blonde colour onto Kardashian's hair.
She captioned the image: "Omg @anderssonjj @kimkardashian."
Cyrus then superimposed a crying Kardashian sitting on the hair chair, clearly horrified by the new shade.
This isn't the first time Cyrus has spoofed Kardashian. In November last year, she appeared to have copied Kardashian's bare-bottomed cover for a magazine and digitally placed her famous derriere onto her own.