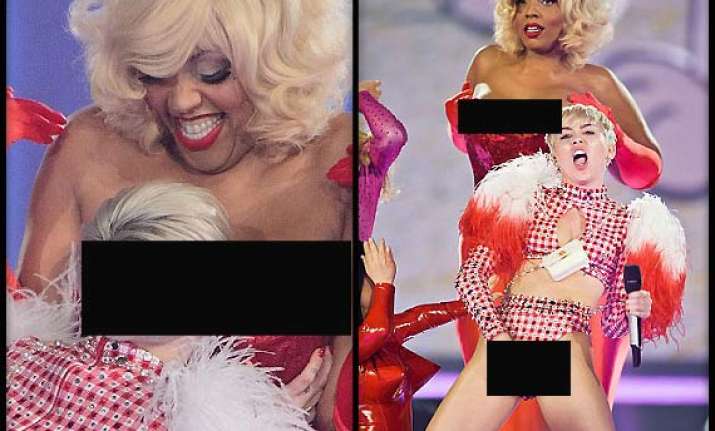 She has gone beyond heights of embarrassing her fans, family and friends but it seems there is no stopping to her ugly acts.
Miley Cyrus is currently touring with her entourage for her 'Bangerz' concerts around US. As if she hasn't raunched up the stage earlier, that Miley is trying to set a benchmark for herself each time.
Earlier she had been seen twerking up on stage, groping backup dancers b***s, locking lip with Katy Perry but this time she has gone a step ahead by digging her head right into one of her dancer's cleavage; leaving the fans astonished.