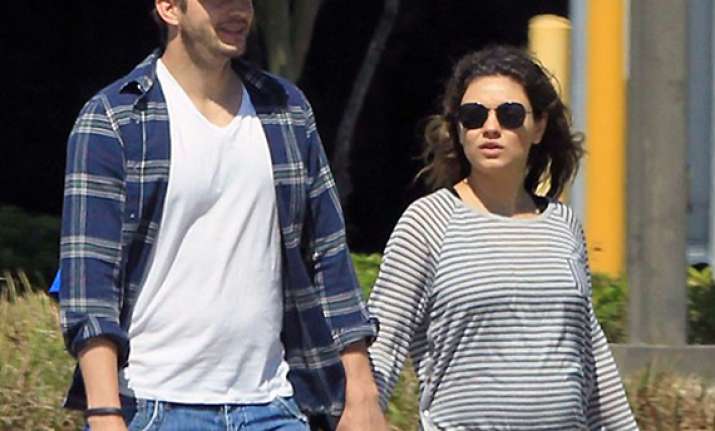 Los Angeles, Actress Mila Kunis has spoken about her pregnancy for the first time and says her fiance and actor Ashton Kutcher is totally prepared for it.
The "Black Swan" actress, who is expecting her first child with Kutcher, said it will be a drug-free birth, reports contactmusic.com. 
"We thought about a home birth, we watched a couple of documentaries and spoke to some mid-wifes and people, and realised our hospital have the mid-wives and doulas who can do that," said Kunis. 
"I'm going to do it as natural as I can, No epidural, I'm crazy, right. But I wanted this! I did this to myself, I might as well do it right. Well, I did have a little help," she added. 
Meanwhile, Kutcher has been well prepared and has stocked up on "goofy" food items in case Kunis has cravings. 
"He assumed that I was gonna have goofy cravings, so he stocked our secondary fridge with weird food. Just like pickles, and sauerkraut, or like anchovies, and ice creams, just in case at one point during this pregnancy I'd be like I really want something," the actress said while in conversation with talk show host Ellen DeGeneres.