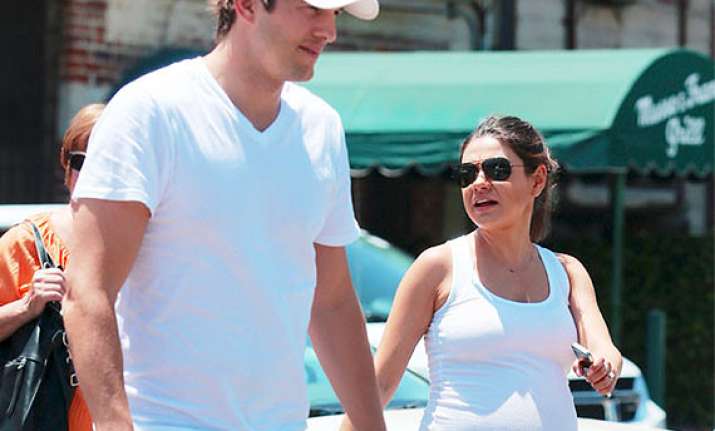 Los Angeles: Pregnant actress Mila Kunis recently celebrated the upcoming birth of her first child at a low-key baby shower.
The "Ted" beauty is engaged to actor Ashton Kutcher. She was feted by her friends here and the occasion was marked with a private girls-only party.
"It was very small and intimate. Just her close friends and family," eonline.com quoted a source as saying.
The celebration did not have a theme, but the brunette beauty, 30, opened a number of gifts for her yet unborn baby, rumoured to be a baby girl.
Reports initially indicated the fiercely private star would give birth in October, but rumours are rampant that she could be set to become a mother as early as in August.