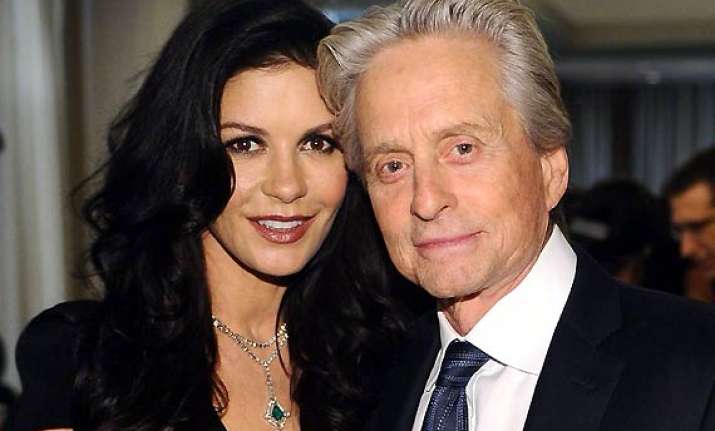 Los Angeles: Actors Michael Douglas and Catherine Zeta-Jones, who took a break from their 13-year-marriage last August, are "doing great".
"I think we're always working it out. Two people choose to work it out, we're doing great thank you. We're very close and everything's going great," said Douglas.
During an interview with Gayle King for "Entertainment Tonight", the 69-year-old said he has learned not to take his wife for granted and his attention is focused more on her than anyone else, reports femalefirst.co.uk.
"You don't take love for granted... Sometimes we spend more efforts with people that are strangers in terms of making an impression than the person that's closest to us. And you just got to remember not to take for granted that person that's closest to you," he said.