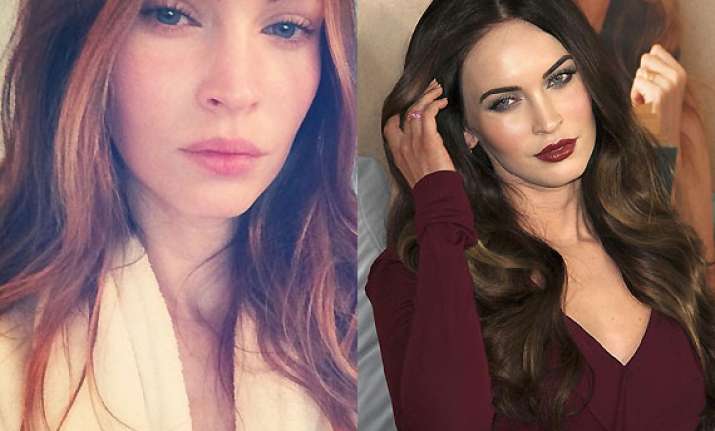 Los Angeles: Actress Megan Fox has joined the celebrity bandwagon on online photo-sharing platform Instagram.
The 28-year-old actress made her debut with make-up free selfie, in which she looked stunning.
"First IG selfie. Early morning (check) no makeup (check) ?filter (check)(check)," she posted as a caption to the photograph.
The photograph features her in a furry white bathrobe, with potted cherry blossoms on view to her right.
The mother-of-two announced her new Instagram account via Facebook, telling her fans to "Disregard all the fake ones!"
Her Twitter handle is 'the_native_tiger', while her description reads: "'Child of the Cherokee Tribe,' 'forest nymph,' and 'Lunar Leo mother goddess to 2 bohemian revolutionaries-my kamikaze free spirit & my peaceful warrior."
On the big screen, Megan will next be seen in "Teenage Mutant Ninja Turtles", releasing Aug 8.