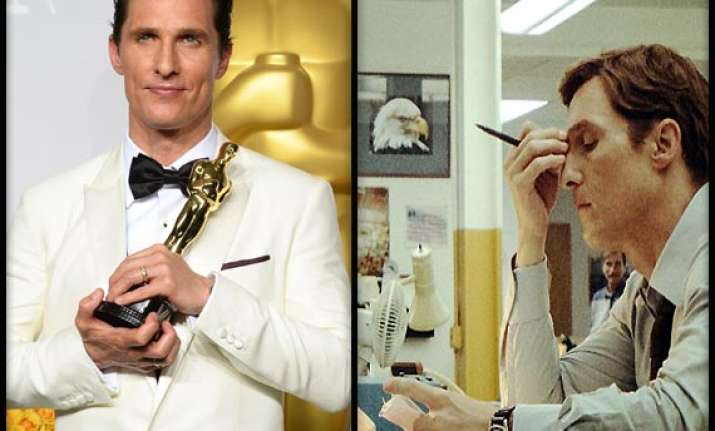 Los Angeles: Oscar winning actor Matthew McConaughey says that he will not return for the second season of crime drama series "True Detective".
"No, I won't be back for season two. Season one was finite," variety.com quoted the 44-year-old as saying.
McConaughey won the best actor award for playing an AIDS patient in "Dallas Buyers Club" at the 86th Academy Awards held here Sunday.
The actor even joked about the Sunday episode of the TV show and said: "It's probably airing right now. Has anyone seen it? I made the thing...and I'm not sure what happens."
"True Detective" revolves around the lives of two detectives - Rust Cohle (McConaughey) and Martin Hart (played by Woody Harrelson) and how their lives got entangled during a 17-year hunt for a serial killer in Louisiana.