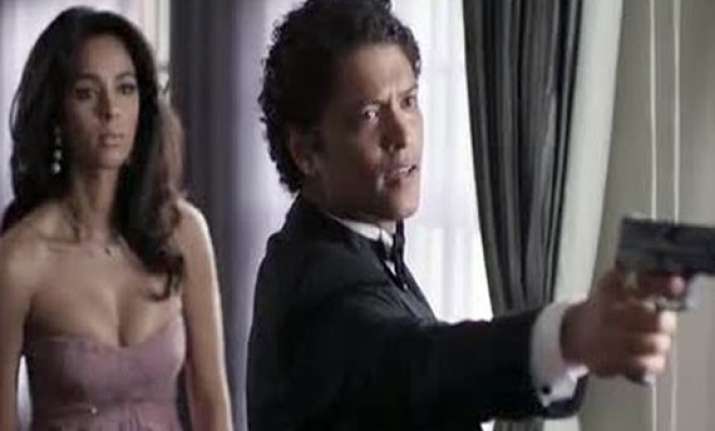 Los Angeles:  Bollywood hottie Mallika Sherawat recently did a shoot  with American pop star Bruno Mars for his upcoming video" WHATTA MAN" for Funny Or Die.
Mars was nominated for seven Grammies & he won the best male  vocal for " JUST THE WAY YOU ARE" in Los Angeles recently.  
Mars has sold six million albums & 40 million singles worldwide.  
Says Mallika," I have always been a huge fan of Funny & Die even before i knew Judd Apatow and Will Ferrell were behind it. And Bruno's song "Just the way you are " is one of my all time favourites.  
"So when my manager called me, it took me a second to say," Hell, yeah ! " And shooting it was soooo much fun ! "