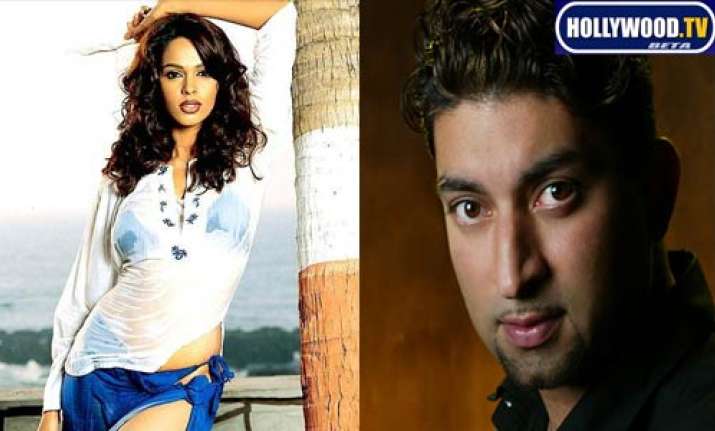 Mallika Sherawat has  befriended Sheeraz Hasan,whose website Hollywood.TV  promotes her more than Britney Spears and Lindsay Lohan, says a media report.

The actress' close friend Sheeraz Hasan,is the owner of the largest paparazzi site (Hollywood.TV) in the West. Mallika is heavily promoted in the video section on this site.

There are 20 videos of the actress, everything from walking around the street and chatting with the video guy to exchanging messages with Barack Obama at a press event.

A source close to her reveals that she's getting so much coverage due to her proximity with Sheeraz.

In fact YouTube promotes Mallika above the likes of Britney and Lindsay Lohan, says the report.

Recently during her Cannes visit,the site featured random videos of the actress deciding what to wear for the red carpet and interacting with foreign filmmakers at dinner parties.

Spilling details about how they met, the report  says, Mallika and Sheeraz hit it off when she moved to LA.

He helped her get featured in the local media and also got her tickets to major premiers and media events.

Ever since then,they have kept in touch. Mallika doesn't need to hire any professional paparazzi to help her be visible in Hollywood as with Sheeraz's website backing her,she gets ample coverage in the West.

And there will be more Mallika videos coming up in the next few weeks with Hasan instructing his team to feature her more than any other celebs on the site, says the report.