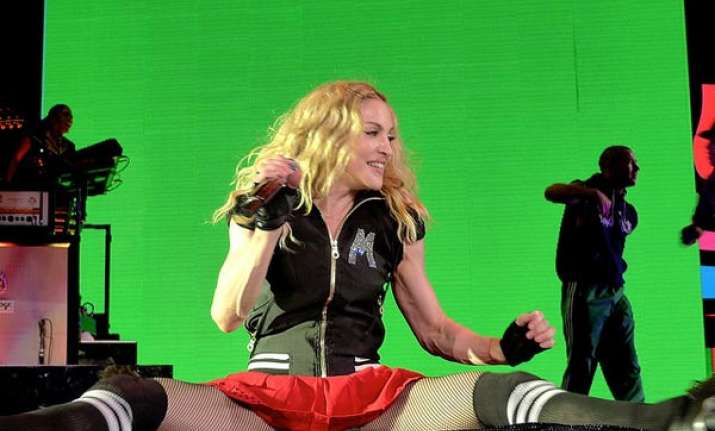 Los Angeles, Nov 28 :  Singer Madonna is said to be insecure about her thighs, and reportedly worked rigorously with her personal trainer to get her upper legs in shape.
The "Girl gone wild" singer spent months working on getting her thighs toned so she felt confident showing them off during performances on her MDNA Tour, reports femalefirst.co.uk.
Her personal trainer Nicole Winhoffer said: "'We're all born with an area we're insecure about and she thinks it's her thighs so we spend a lot of time moulding and sculpting. She works very hard on it."
Winhoffer, 28, has worked with Madonna, 54, for three years. She says Madonna trains for between one and two hours every day solo as well as with her dancers and backing singers who are on tour with her.
Revealing Madonna's workout routine to new! magazine, the trainer said: "I look to tighten the back of the arms, to cinch the waist, to flatten the lower abdominals, to work on the inner and outer definition of the thighs and to raise the butt. (It is all about) burning calories and achieving muscle tone."
The trainer is also impressed by Madonna's dedication despite being a hands-on mother to Lourdes, 16, Rocco, 12, David, seven and Mercy, six.