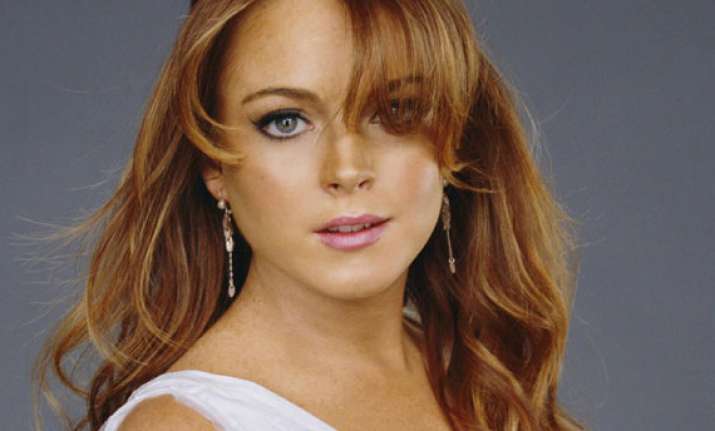 Los Angeles, Aug 11: Troubled actress Lindsay Lohan, who has recently finished her stint in a rehabilitation centre, turned down musician Max George's offer to go for a party, reveals her father Michael Lohan.
Lindsay was worried it would be a bad idea to party so soon after leaving rehab, reports femalefirst.co.uk.
The 27-year-old finished her 90-day court ordered rehab stint July 30, and just days later met Max and his The Wanted bandmates for a wild party here. But Lohan's father Michael says the actress wasn't drinking and even refused a trip away with George in case it damaged her sobriety.
"To begin with, Lindsay was asked to go out of town with Max and she thought it was a bad idea. I spoke to people with her who said she did not drink and I even spoke to her and she was absolutely fine," said Michael.
A representative of the actress confirmed that she visited Max at The Mondrian hotel, but it is thought she remained sober, as she has been since leaving rehab.
Lohan has now moved to New York City, and has been following advice given to her by talk show host Oprah Winfrey, who believes she's finally beaten her demons.
Winfrey had said: "I thought that she's in the best place that I've ever seen her. I believe that she believes that she is now ready. And she admitted that there were other times when she was pretending to be ready and not quite sure."
"And sometimes resentful that she was being, you know, put in a position where she had to go to rehab. I think this is the first time I could see it really benefited her," added Winfrey.