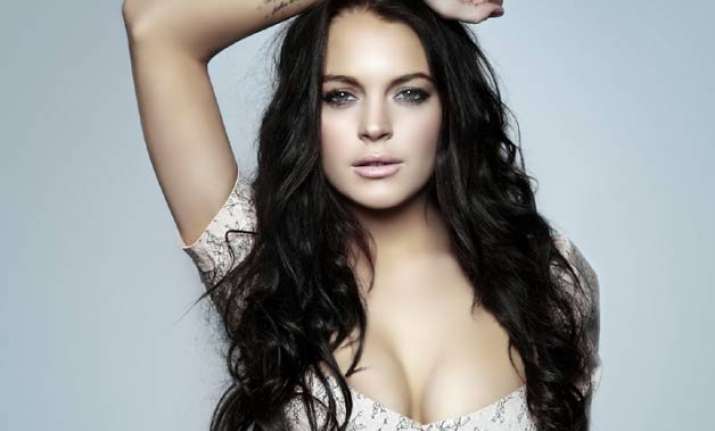 Los Angles: Actress Lindsay Lohan showed off her bare chest in a behind the scenes photograph, while she was in a photoshoot.
Lohan shared the photograph on image-sharing site Instagram while she was posing for the Notion magazine, reports aceshowbiz.com.
In the image, the 28-year-old star donned an unbuttoned denim jumpsuit which was falling open, revealing her bare breast.
She completed her look with pink stilettos and multi-coloured bangles while her wavy hair was arranged in a messy style.
She captioned the image: "@adamburrell makeup for #NOTIONmagazine @alexisknox with the wonderful @louiebanksshoots thank you for such an innovative and inspiring time today #MajorSituation @sophynails #mix&match #ShowitWhileYouGotIt #RebelHeart,"