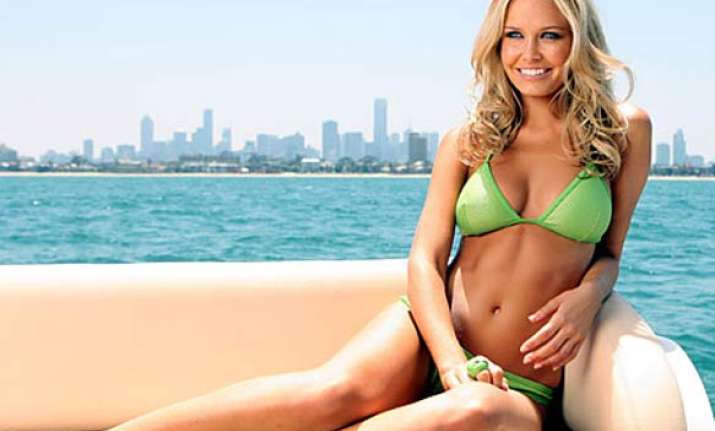 Melbourne: Lara Bingle has followed American pop artist Jason Derulo to Britain.
The Aussie model touched down in London at the weekend, apparently in hot pursuit of the singer.
Derulo begins his UK tour this week, reports the Daily Telegraph.
Yesterday, Bingle responded to a Tweet with "J says hi!!!" (sic), suggesting the couple has been reunited. Her following tweet, "We had breakfast, he was topless. Perfection", was apparently a friend's romantic morning.