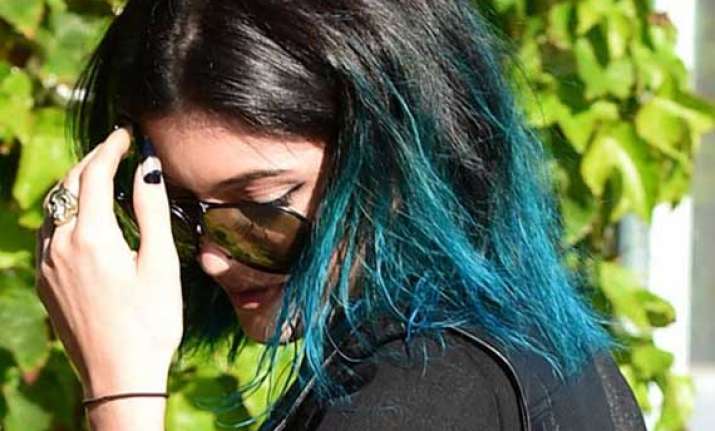 Los Angeles: Reality TV star Kylie Jenner's family members are upset that she has got her locks coloured bright blue and that too just ahead of her half-sister Kim Kardashian's wedding.
Kylie unveiled her newly dyed electric blue locks last week, and admits her firebrand mother Kris Jenner was upset she had made such a bold fashion choice so close to Kim's wedding this weekend, reports eonline.com
She said: "One day I was just like, 'I'm going blue'. They're all really p****d. My mom was like 'you look like a Skittle (candy).' I was like, 'I'm gonna have this for two years now that you said that.'"
Apart from the drama over her hair, Kylie, 16, added she's looking forward to the wedding in France Saturday.
"We are very excited, of course sister getting married is always exciting," said Kylie.