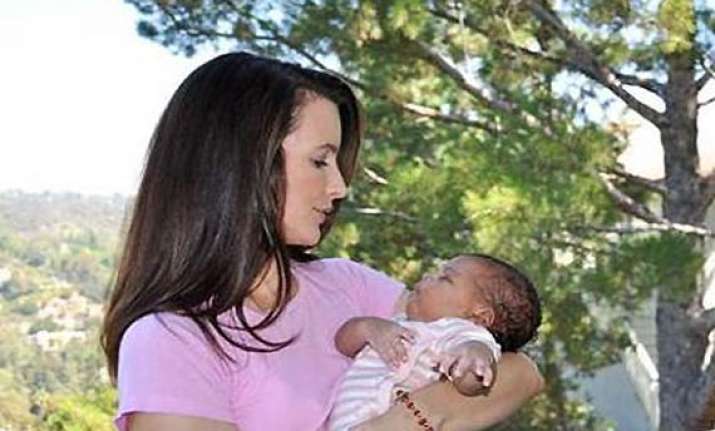 Los Angeles, Oct 9: Kristin Davis is a proud new mother.

The former Sex and the City actress has adopted a baby daughter named Gemma Rose, using a domestic adoption service a few months ago to make her parental dreams come true.

"This is something I have wanted for a very long time," Davis tells People. "Having this wish come true is even more gratifying than I ever had imagined. I feel so blessed."

The actress will next be seen on the big screen in Journey 2: The Mysterious Island. We wish her and this adorable tyke the best of luck!