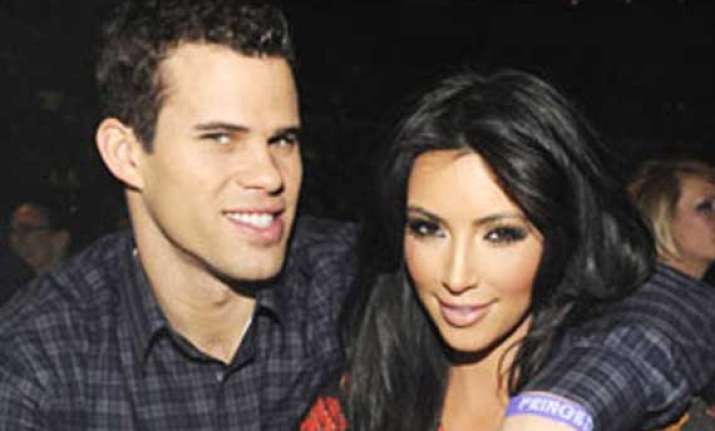 Los Angeles, July 25: Kim Kardashian offered to make a public apology to ex-husband Kris Humphries on her show "Keeping Up With The Kardashians", but the basketballer refused to take the bait.
A source told radaronline.com that Kris turned down Kim's request to have one final Skype chat even though she offered to apologise to him on camera for ending their marriage after just 72 days in 2011.
"Kris turned down Kim's offer because he didn't want to appear on any of the Kardashian reality shows ever again. Kim and Kris haven't spoken since the divorce was made final, and there are no plans to do so," said the source.
Kim was seen celebrating the end of her divorce battle, which lasted 19 months, on one of the episodes of "Keeping Up with the Kardashians" and Kris is reportedly upset about the footage.
The source said: "He heard about it from his friends. On the day the divorce was finalised, Kris was sombre and a bit sad. There was absolutely no celebration, or parties.
"It was the end of his marriage, and it was a reflective time for him. It didn't surprise him that Kim carried on the way she did on the show," added the source.