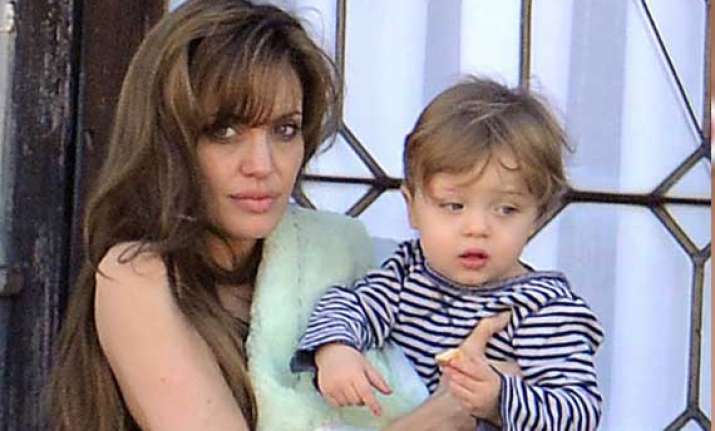 Los Angeles: Actress Angelina Jolie's son Knox designed her a ring depicting her latest character - evil witch Maleficent - for Mother's Day.
The six-year-old drew a picture of his mother in her role as evil queen Maleficent from her latest movie, which was then made into a gold band as a gift for her to celebrate the day on May 11, reports contactmusic.com
Referring to her fiancé and actor Brad Pitt, Jolie said: "Brad's really creative with the kids, so they made a bunch of things like pillows and notebooks. Knoxy made me a picture of Maleficent that they made into a ring."
"Vivienne, Knox's twin sister, made me stationery and pillows for my office," added the actress.
Of her 10-year-old, she said: "I loved (Disney character) Goofy when I was little. So Pax drew me a Goofy shirt. I wore that with a crown Vivienne found for me."